Babbel for Customer Service
The New User Guide from Babbel for Business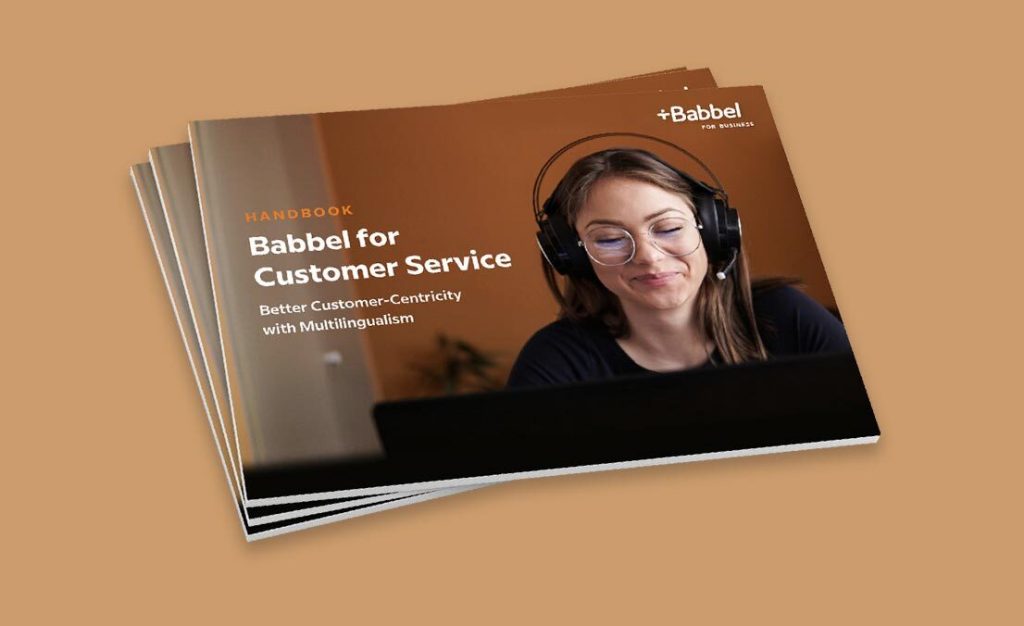 As experts in digital language learning, we work with companies that want to grow their success through multilingualism. Communication in customer service plays a central role here. Current events have given rise to new challenges in online communication, which we aim to address and provide solutions for in our user guide.
Find out how multilingualism in customer service increases your company's growth opportunities:
How do you train your multi-channel competence for more efficient processes?
How do you open up new markets with flexible, multilingual customer service?
How do you win through successful communication with customers who are impressed by your brand?
How do you build a strong, customer-centric team with the help of training opportunities?
Get your copy of the user guide. Please fill out this form.
With our new foreign language courses, customer service employees learn specialist vocabulary and typical phrases for everyday work.
These companies use our digital language learning offer
Babbel for Business offers companies a flexible and effective online language learning platform, helping employees around the world learn languages and achieve their business goals.