An improved learning culture for your team in two weeks
The playbook from Babbel for Business, for executives and HR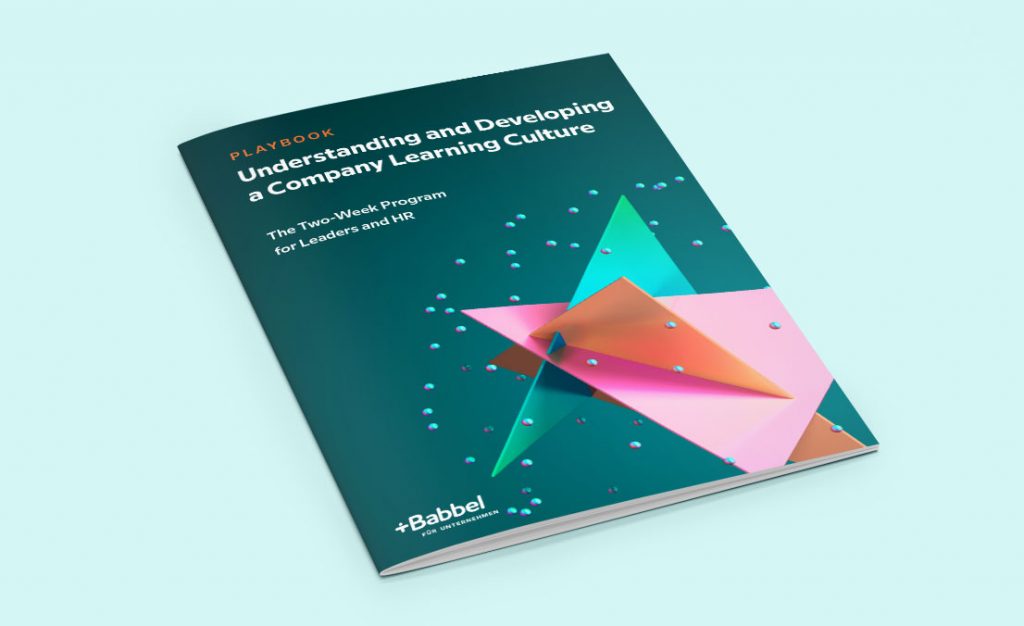 Businesses with a learning culture are innovative and crisis-proof. As experts in digital language learning, we support our customers as they support multilingualism for the benefit of their company. An established learning culture is central for this goal — do you and your employees already have learning goals for 2021?
Explore and develop the learning culture in your business ― it's simple with the guidance from our new playbook:
With 10 reflective exercises, you'll observe the internal attitudes toward learning in your company and set the conditions for a new learning culture.
Obtain helpful tips that integrate common-sense learning objectives into the everyday work culture of your employees.
Evaluate your results at the end of the two-week program with the help of our matrix that systematically identifies areas for development.
These companies use our digital language learning offer
Babbel for Business offers companies a flexible and effective online language learning platform, helping employees around the world learn languages and achieve their business goals.